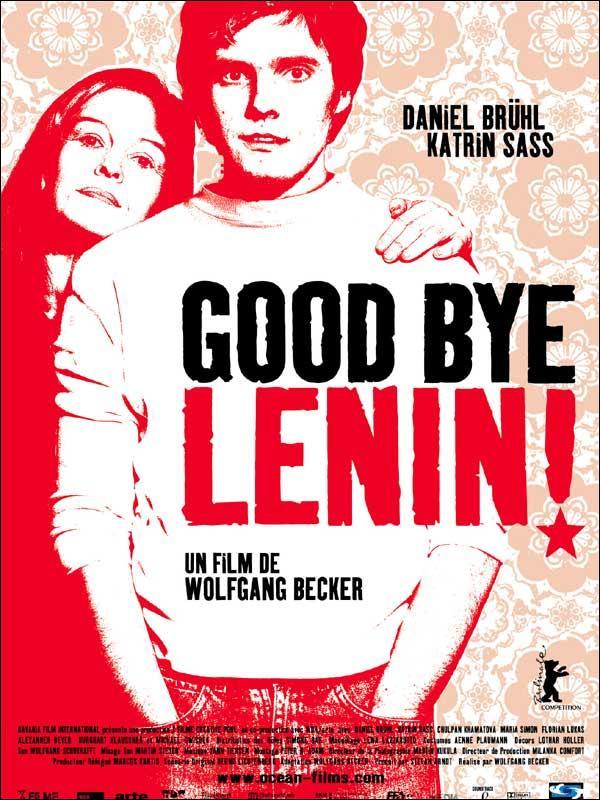 Good bye Lenin! is a movie I liked a lot because it was related to history and in a certain way to philosophy. It is about a boy, Alexander 'Alex' (D.Brhül) that has to convince her mother, that has been in coma during 8 months that Germany still is separated into two and that the Berlin wall still divides the city.
Alex doesn't want her mother to die as a result of the 'shock' that the new politic situation in their country so he lies and creates a fake world where everything is as if Germany hadn't changed at all.
The thing is that Alex ends up believing that the previous Germany was better because he is so much into the creation of the world that he doesn't live the new life that the unification of Germany has given to him. So in his final words he says that the comunist Berlin part of Germany was better and that for him this would always be the place that reminds him of his mother. Instead he still doesn't know how does the new 'life' is.
In my opinion this is a quite good movie because one of the questions that the film makes you think about is... Are we really living in the real world or we are manipulated and we only see what certain people want to?- in other words- What's real?