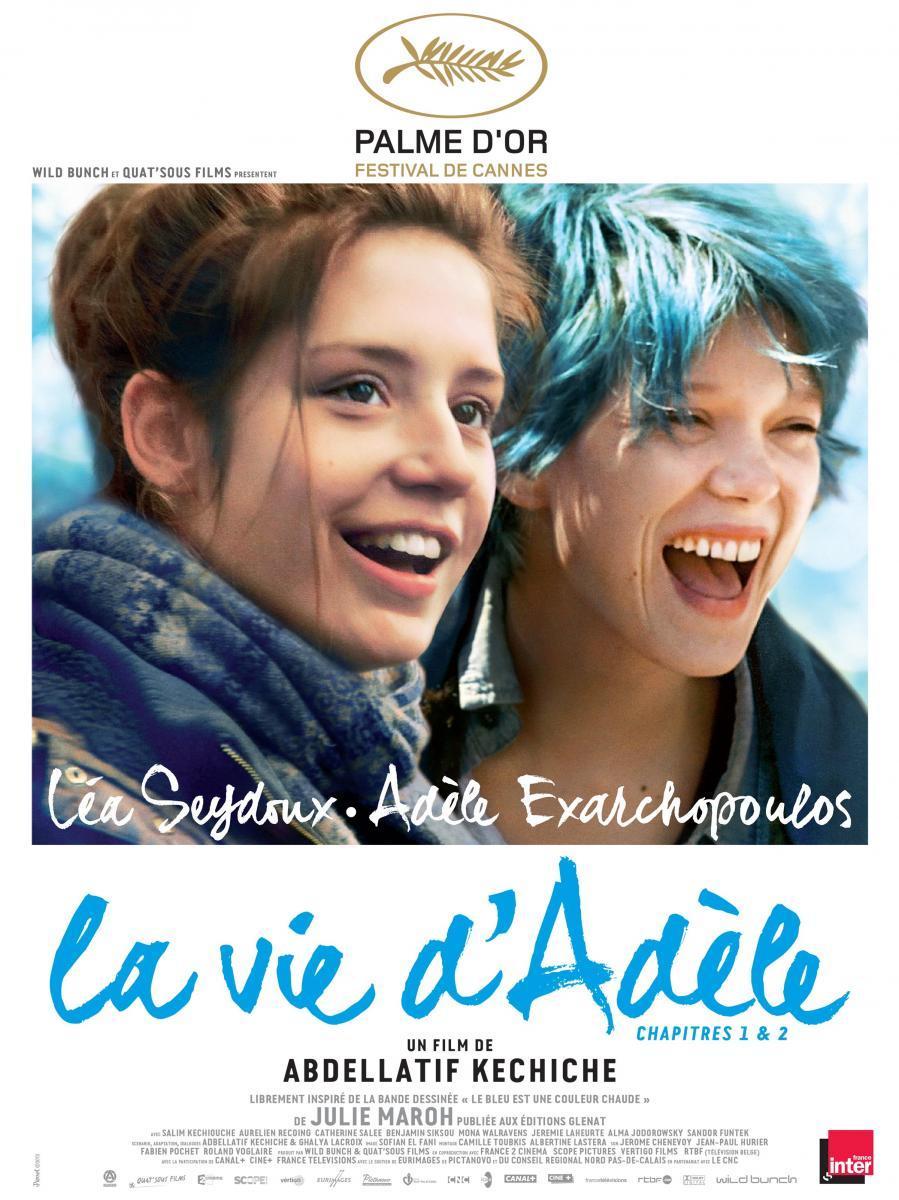 Winner of the Palme d'Or in the Cannes film festival, this movie which is three hours long shows a sad and moving story about a girl, Adèle that discovers herself.
As said the film is about the early life of a girl that is trying to discover her, her feelings, her sexuality. She experiments and tries to not be depressed as she is with a boy, but then she falls in love with a girl... that is going to change her life. Even though she loves that girl, she still feels lonely and kind of depressed, let's say she isn't totally happy.
This is a journey of discovering, falling in love, crying, experimenting... a masterpiece that shows all the stages of a relationship and all the struggles of a girl that does not know, clearly, what she wants in life. It has explicit sex scenes, the blue color is present in nearly every scene, explicit or implicit, but it is. Both Léa Seydoux and Adèle Exarchopoulos offer sensational perfomances that really make you believe and suffer as they do.
This is, for sure, one of the movies that could have been nominated for best foreign film in the 2014 Oscars but as it was released on october 9 it won't.