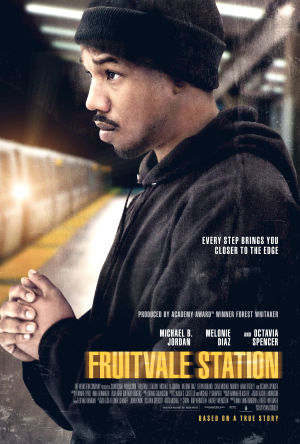 Movies like this one make you realize that police officers are human and that even though they should act some way, sometimes they are driven by their thoughts and detriment and do what they shouldn't do.
Based on real facts, Fruitvale Station tells us the story of Oscar - a black man that had been a drug dealer, - but that has taken the determination, as a new year's resolution, of being a legal person and of not doing ilegal things again. As he is trying to change that, the film show how's his live doing while he is with his loved ones - family and friends. The thing is, he becomes a victim of an accident.
The target of the movie is simple - the director, Ryan Coogler, wants us to make us see and to be conscious of acts made by the authorities that aren't just or have a valid explanation. The police officers acted driven by their racism and not listening to what the victims had to tell them.
As for the movie it self, it count with amazing performances by Michael B. Jordan and Octavia Spencer, that could be nominated for an Oscar, that make of this film a must see for this year.
This is not a perfect film, but it is a very well done and good film. The beat and tone increases as the movie goes on and on.