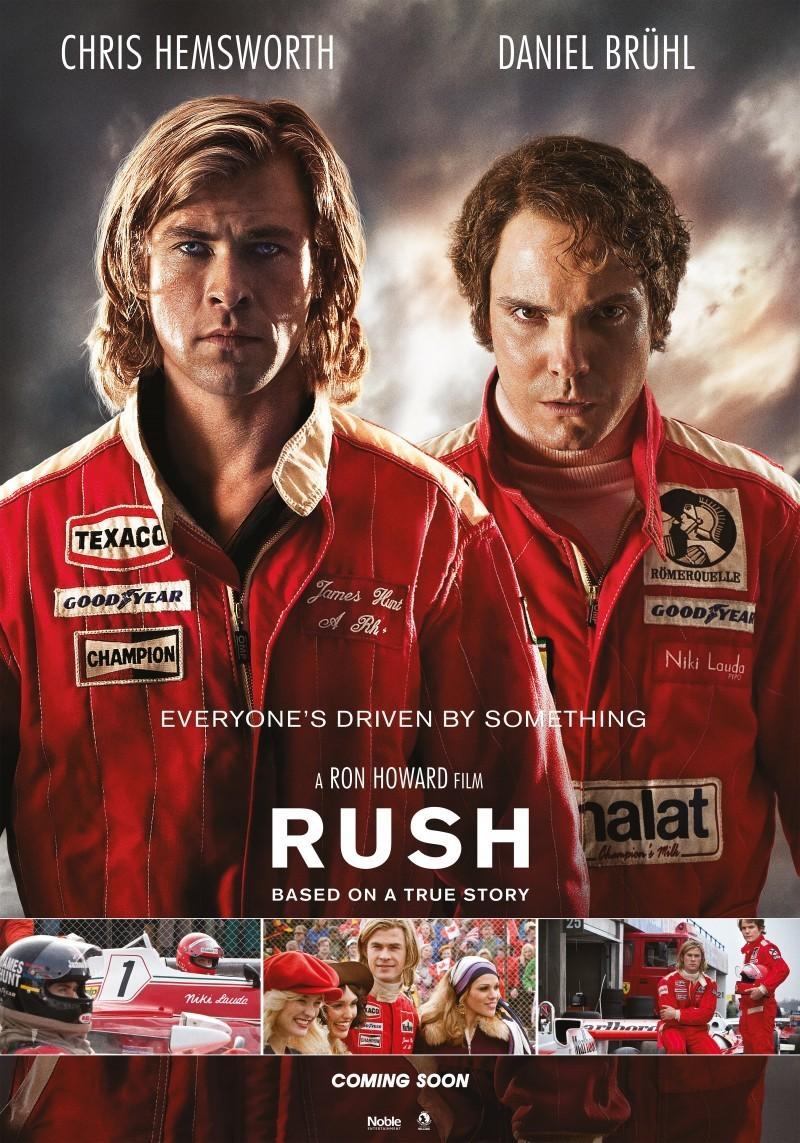 N.Lauda and J.Hunt fight to be the world champions. But what would the risk to win it. A movie about F1, that could be a movie about life. Two ways of living a life and two ways of seeing who's ambitious and who's ambitious and passionate. Passion does not always mean risking your life. Sometimes we should look at life and realize what she gives us...
With and amazing performance by Daniel Brhül Rush bacomes a candidate for the 2013 The Academy Oscars.
A film that keeps you on the edge of your seat for two reasons. The fisrt one, the amazing work done by Ron Howard and it's team with the film. The second one, the story behind the races and the cars. Life. Gas! Rush.