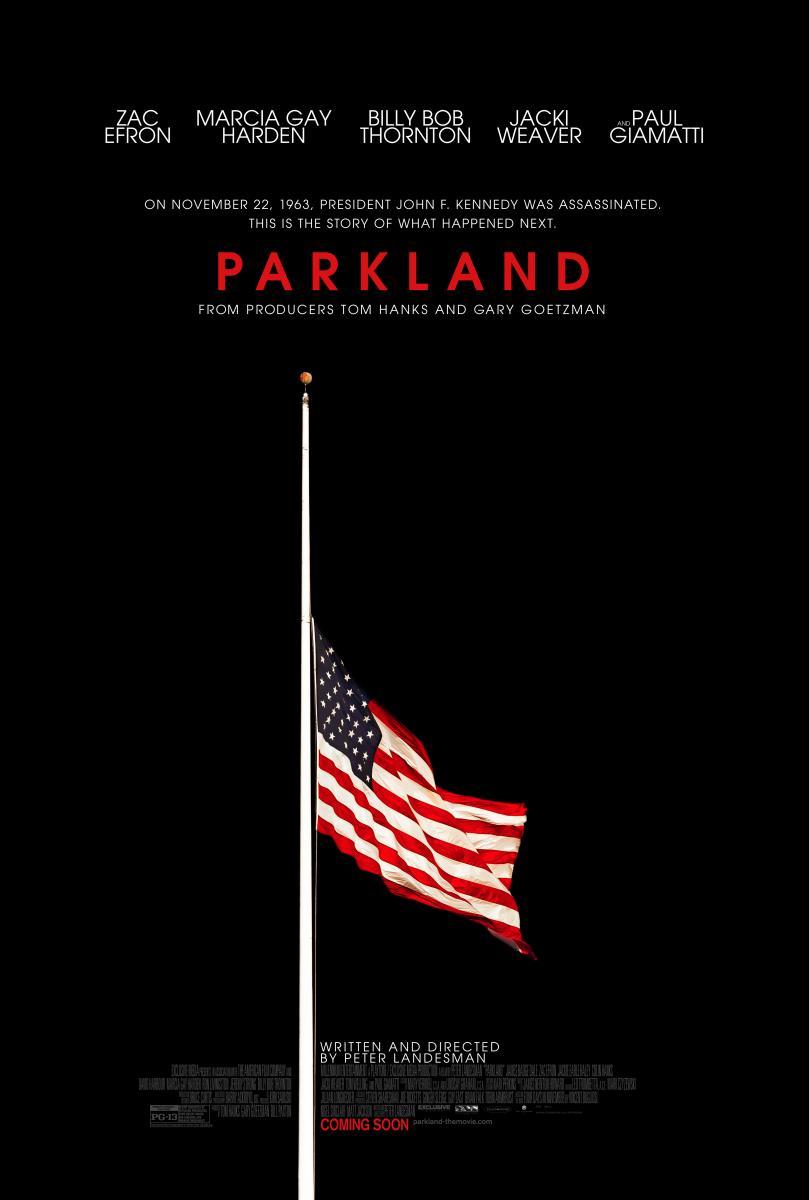 Parkland is a movie about J.F. Kennedy murder in Dallas, TX. The good thing about this movie is, that it combines real images with fiction ones and point of view that the story acquires.
The film is like a documentary of everything that happened when JFK died, from the hospital, to catching the murderer. But it does not have the format of a documentary, Peter Lendesman, the directors, leads the audience to the mixture of feelings that doctors and nurses had at the Parkland Hospital, but also to the Secret Service, Jackie Kennedy or Abraham Zarpurder, the man that filmed the murder of the president.
I must say that even though I've read some positive reviews I've also read some others weren't so positive. What I am trying to say is that, even though this is not a masterpiece or a movie that it's going to become a classic, it is a good movie to see.
In addition to that I must say that Jackie Weaver's performance seemed quite good and that for Zac Efron, who plays the resident that attended the president, this is a very good movie to grow up and continue doing good films. He acts very well and he has a bright future, he is very talented.
Finally, I would like to add that as I love history, I loved this movie.